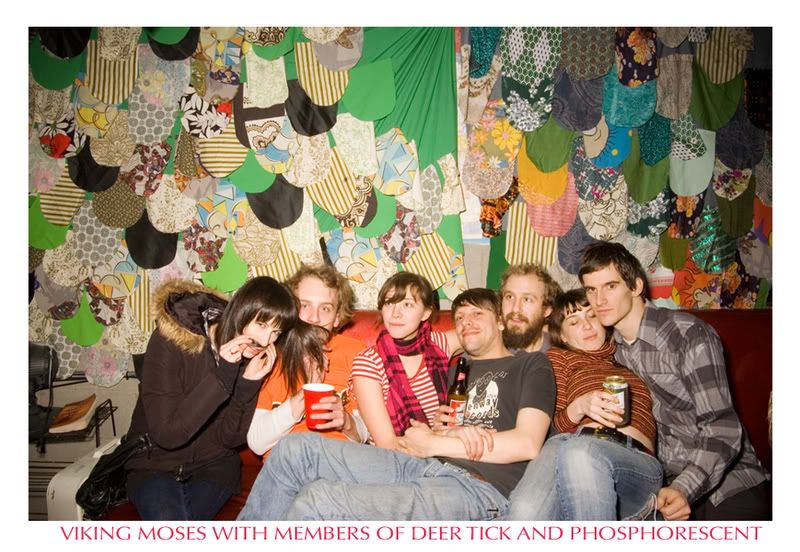 this year has been one giant blur. things have been moving so fast, and literally everything has been amazing and mild-blowing. a few of the highlights are:

+ i'm engaged! to joel davenport (www.warmghosts.com). very exciting!
+ sxsw was overwhelming, but pretty sweet. i met a ton of really awesome people, saw a ridiculous amount of music (most of the bands that i ended up seeing, i somehow ended up seeing 3-6 times), and shot really, really great bands. a lot of them are on my website (www.sarahcass.com), which i updated last tuesday!
+ i've been in a bunch of magazines in the past couple of months. some of them include: urb, spin, anthem, paste, xlr8r, the l magazine, intro (germany!), decibel, harp, skyscraper, under the radar, alternative press, and a whole slew of others.
+ i just had my first real fashion shoot for a feature in venus zine, which went surprisingly well.
+ i made a mix for WaysideSocial.com, which can be downloaded here: http://www.waysidesocial.com/2008/03/buisness-slide.html.
+ and my roommate/best friend/manager/etc., bree, has gotten me totally obsessed with muxtape. i made one tonight, but i think i'll switch it up once a week, if i can remember to do it. you can hear it here: http://sarahcass.muxtape.com. my other favorites can be heard at: http://cocodavies.muxtape.com, http://iamsodapop.muxtape.com, and http://micahmicah.muxtape.com.
+ at the end of the month, we'll be leaving new york for a bit, and working in colorado for the month may. this summer, we'll be hopefully all over the united states. there are dates and locations up for the month of june on my myspace (http://www.myspace.com/sarahcass), but it's possible that they'll change. i'll post on here as soon as we make a decision as to where we'll be/what we'll be shooting!
+ i started a flickr! add me here: http://www.flickr.com/photos/sarahcassphotography/!

tonight, i saw kimya dawson for the 80th time, and hung out with old friends from olympia. matty pop chart and his sister, erin tobey, were playing with her, and mpc played two songs. swoon. my night is so made. on wednesday, i'll be at the dirty projectors/no kids/deer tick show. talk about a perfect line-up!

hope you're all well,
xo!