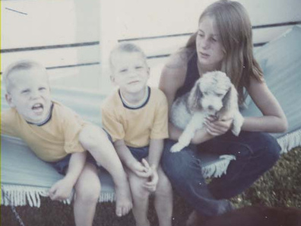 On the evening of Sunday, August 2, the Jensen family—including Rachel Jensen, keyboardist and violinist for the Portland-based pop group Parenthetical Girls—suffered a major tragedy: four members of her immediate family were involved in a fatal car accident while traveling home from an annual family reunion. Her father and two brothers were rushed to an intensive care facility, and are now in the early stages of their recovery. Tragically, family matron Kris Jensen, 51, passed away at the scene. Kris' extreme kindness and exuberance touched a tremendous number of people, but it was her particular enthusiasm for music and generosity with musicians that broadened her impact to so many people in our community. All proceeds from the show and auction will benefit the Kris Jensen Memorial Fund, a trust organized to assist the surviving members of the Jensen family with the mounting financial strain of their medical care.
View the 60+ individual donations available for auction here on eBay.


Contributions to the fund can also be made via PayPal here.

I have a photo shoot up for auction, if you are in the areas between (or near) Seattle, WA to Portland, OR (or even Colorado, if you can wait until Christmas time). You can bid on this here. I would love to photograph you!